What We Bring to Shows
Leather Bags

Claws & Masks

Pins & Keychains

Sheaths & Scabbards

Metal Bookmarks

Tails & Furry Accessories

On-Site Repairs!

We offer on-site cosplay & fursuit repair when at conventions. This service is free of charge, but tips are appreciated!
Booth Layouts
10x10 Corner Booth

8' Corner Table

6' Corner Table

4' Corner Table (8' Table Booth Share)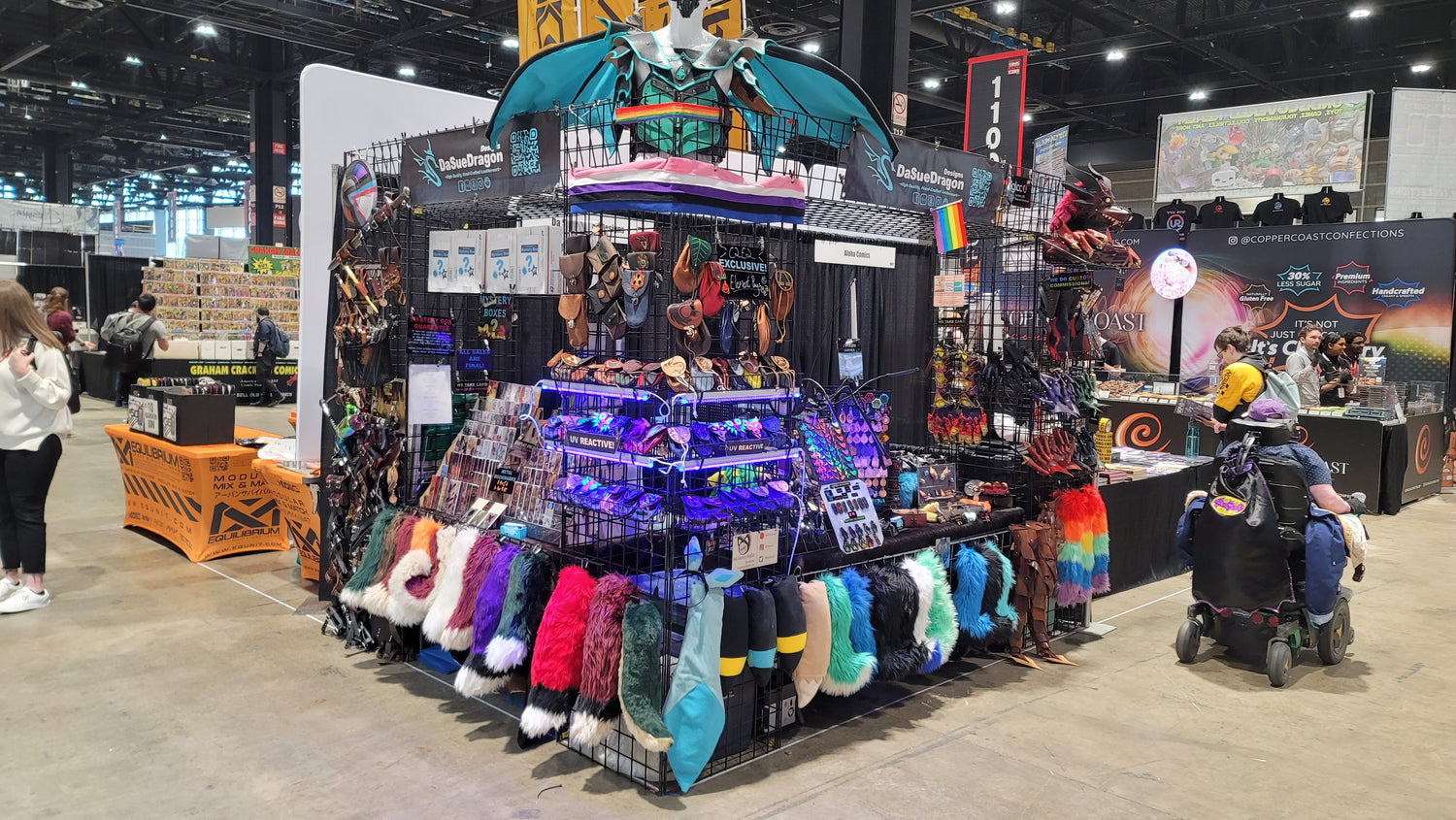 10 x 10 Corner Booth NEEDED!
Due to handicap accessibility needs, we require at least a 2' opening to fit accessibility devices to get into and out of our space. Corner booths/tables are preferred.
Thank you. We greatly appreciate this!