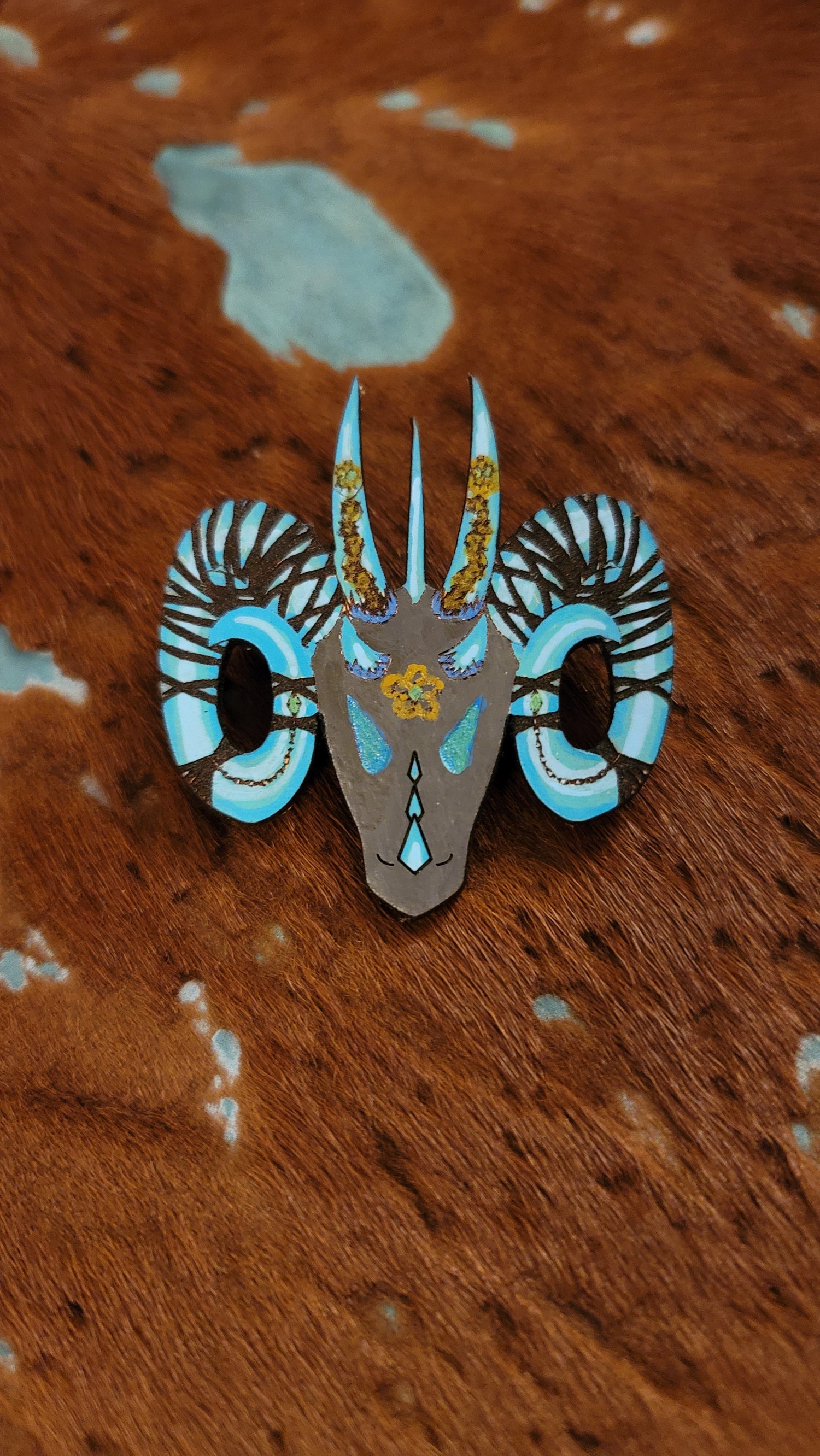 About Our Pins
PLEASE READ THE ENTIRE PAGE BEFORE SUBMITTING!!!
We carefully hand-draw each fursona head. After approval, we manually trace and transfer the image to a file format that is compatible with our laser cutter. Once the leather pin is cut, we carefully hand-color and blend each individual pin with our custom blend of acrylic paints made special for leather. Finally, we back all of our pins with a 2-layer double leather backing and secure the pins with locking backings.
*NOTE: We can ONLY draw furry heads (that's all we are currently good at). Any requests for any further anatomy will be cancelled.
SUBMIT YOUR REQUEST HERE
How It Works
First: Choose your artwork!
Send us your ref sheets and any other reference images you have of your fursona via our Google form. We can ONLY take requests for head shots at this time cause that's all we can draw!
Second: Quote and Invoice
Once a request is received, we will review in 7 days and if chosen, we will respond with a quote. After the price is agreed upon, we will send out an invoice to be paid.
-
Pricing:
Our prices start at $60USD and go up based on size and complexity.
-
Third: Approve your proof
We will take the time to hand-draw a proof of concept before translating to our laser file format. All proofs must be approved before we can move forward.
Fourth: Cutting and Colors
After the leather has been laser cut, we will send pictures of the acrylic paints we have available. We are limited on our colors and will do the best we can to match, but please know there are only 52 colors in our arsenal, which DOES include 8 different UV colors. We will try our best with the blending techniques we have.
Fifth: Finalizing and Shipping
Once you have approved the final product, we will attached the backing and then specially wrap our products for shipping.
Sixth: File Requests
After the pin has been finished, the buyer may request, for free, for the laser file to be sent if they would like to use it for further projects.
-
*IMPORTANT NOTES*
You MUST provide a good email and pay the invoice within 7 days of it being sent out or else we will cancel the order.
We only ship to US and Canada currently. If your address is found to be a location we cannot ship to then we will cancel the order.
Shipping is typically $4 USD if you are in the US. $15 CAD for Canada. International shipping is unavailable at this time.
If you do submit a inappropriate image, we will immediately cancel the order. NSFW is accepted, but it must be tame.
All order cancellations will be notified via email or whatever contact method was provided. Any order submitted without proper contact information will be cancelled.
There are no refunds or returns for these orders.
Keep in mind, all artwork created by DaSueDragon Designs is owned and licensed by DaSueDragon Designs. We reserve the right to protect our artistic work and protect the work of artists that work with us. Custom requests ordered are individually explicitly licensed to the specific buyer who ordered the specific piece.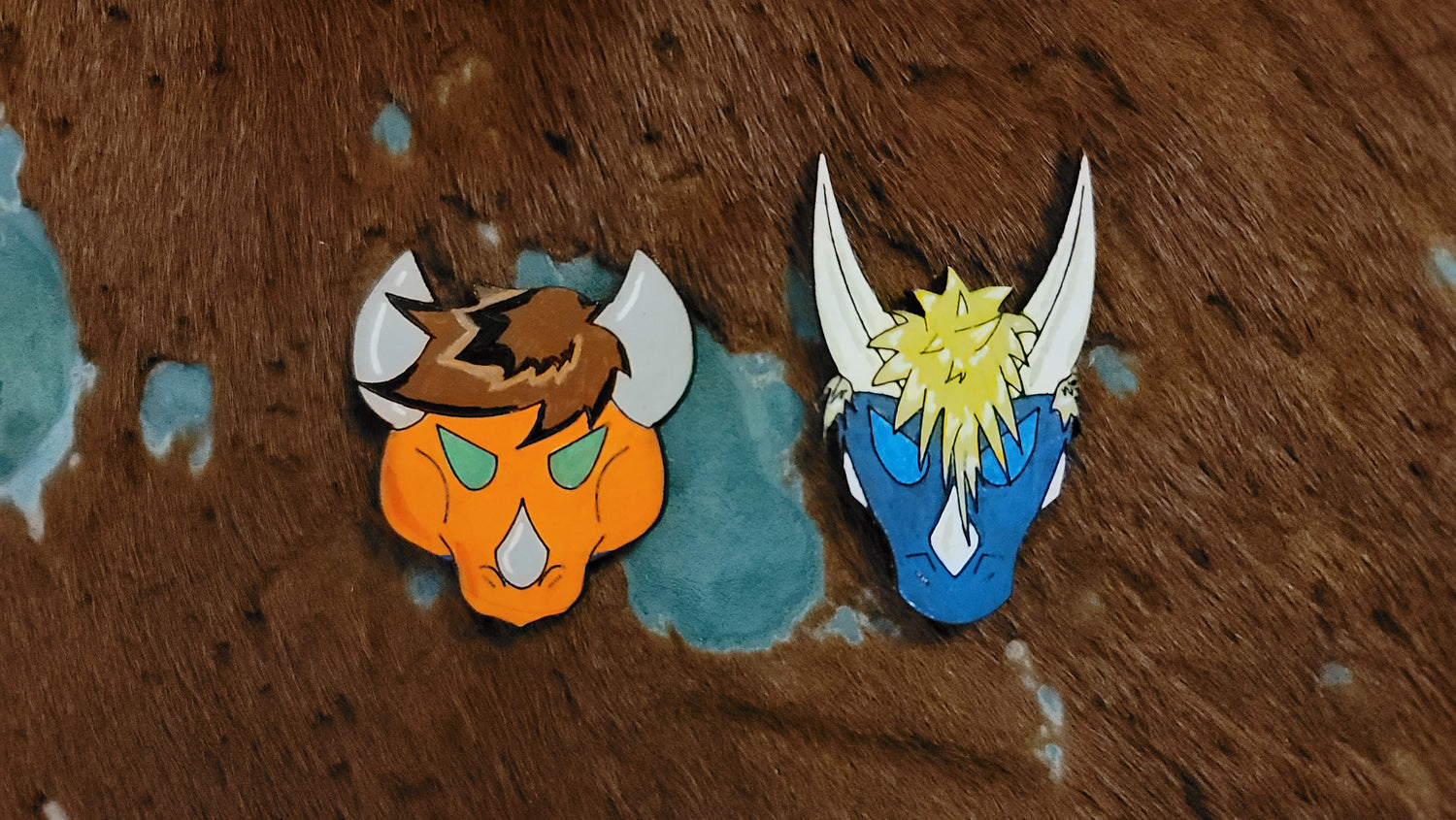 About Our Creative Process
Each pin is hand crafted from 100% genuine real leather. We utilize the scraps from our works to make these pins, which helps contribute to our less than 1% waste reputation.
We realize we may not be the best artist, but we are always striving to improve. We thank all of you for believing in us!