Leather Furry Partials

We specialize in one-of-a-kind leather dragon, wolf, and fox heads with matching leather claws. Fully articulated and equiped with LED eyes!

Shop Leather Furry Partials

Fursuit Partials

We enjoy making fursuit partials as a nice escape from normal leatherworking.

Shop Fursuit Partials

Tails & Furry Accessories

Can never have too many tails! Don't worry, we will come with plenty of variety of all shapes and sized tails. Even leather ones!

Shop Furry Accessories
Furry Themed Leather Bags & Accessories

Our main product is leather pouches and bags. We even have sizes to accommodate for fursuit paws. Best of all, everything is UV Reactive!

Shop Bags & Pouches

Custom Commissioned Leather Pins

Taking our craft one step further, we take commissions to have custom personalized leather furry head pins made. Each one is hand-drawn and hand-colored.

Order Custom Pins

Metal Print Badges

We offer the service of printing your fursona badge onto metal! This helps preserve artwork for many years to come. We even have NFC and UV Reactive upgrades available for badges.

Order Custom Metal Badge
Our Latest Furry Creations
Furry 10x10 Corner Booth Layout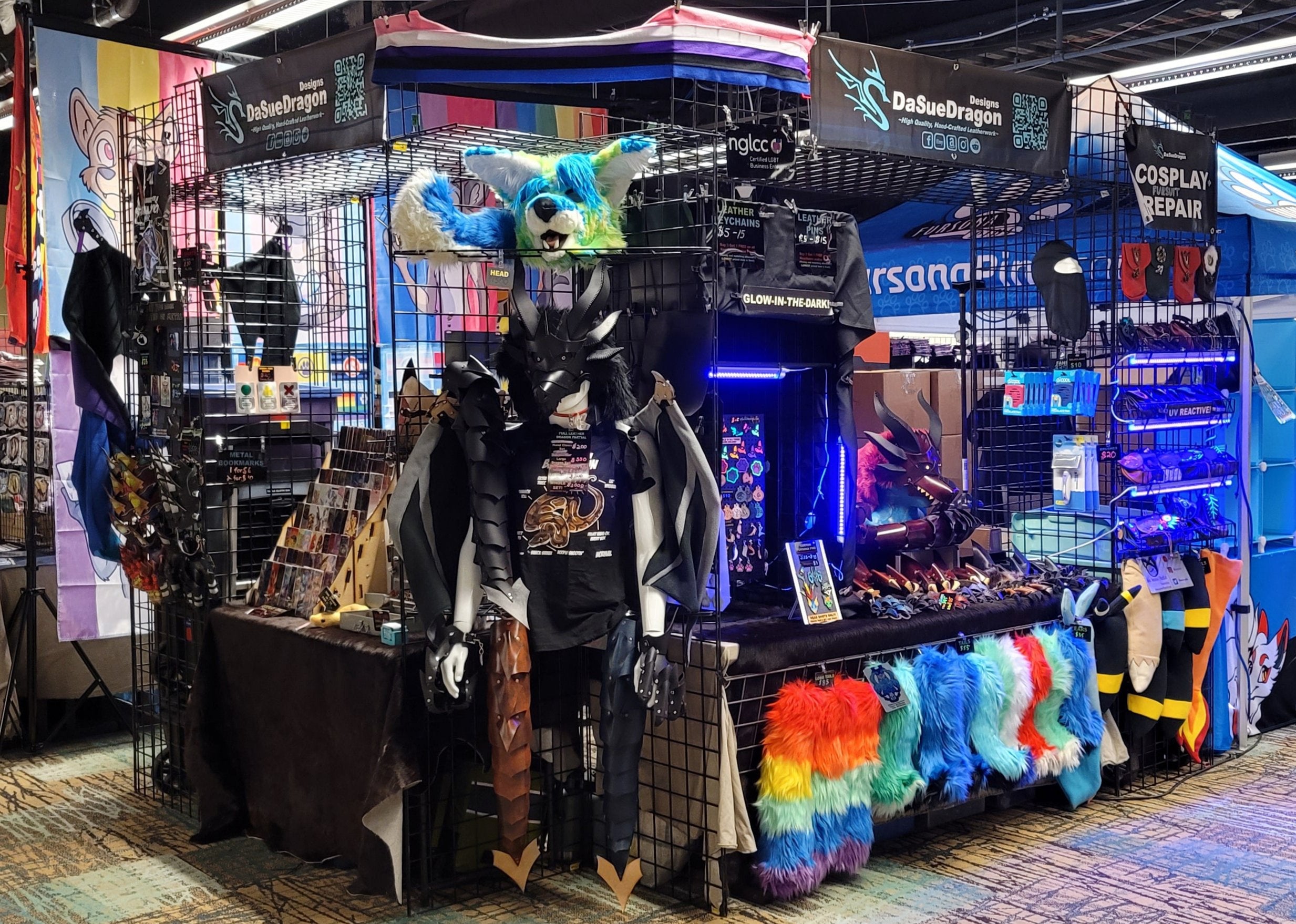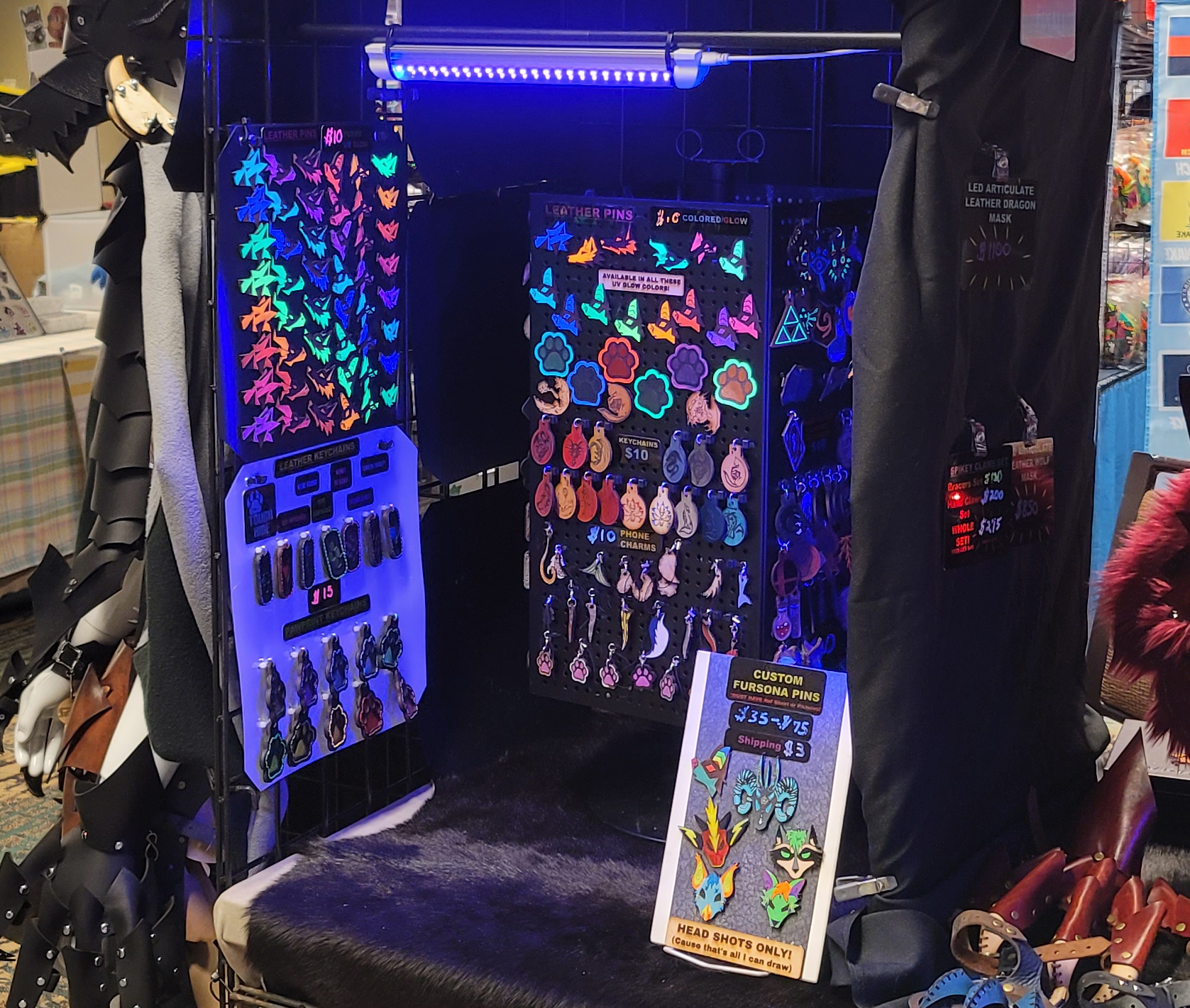 Table Layouts
8' Corner Table

Due to handicap accessibility needs, we require at least a 2' opening to get in and out of our booth. Having a corner space is the best option.

6' Corner Table

We are able to adapt to different sizes and be accomidating to last minute changes and location placement.

4' Corner Table (8' Table Booth Share)

We are very friendly and don't mind booth shares. We will ALWAYS contact organizations before bringing a booth share to a convention.