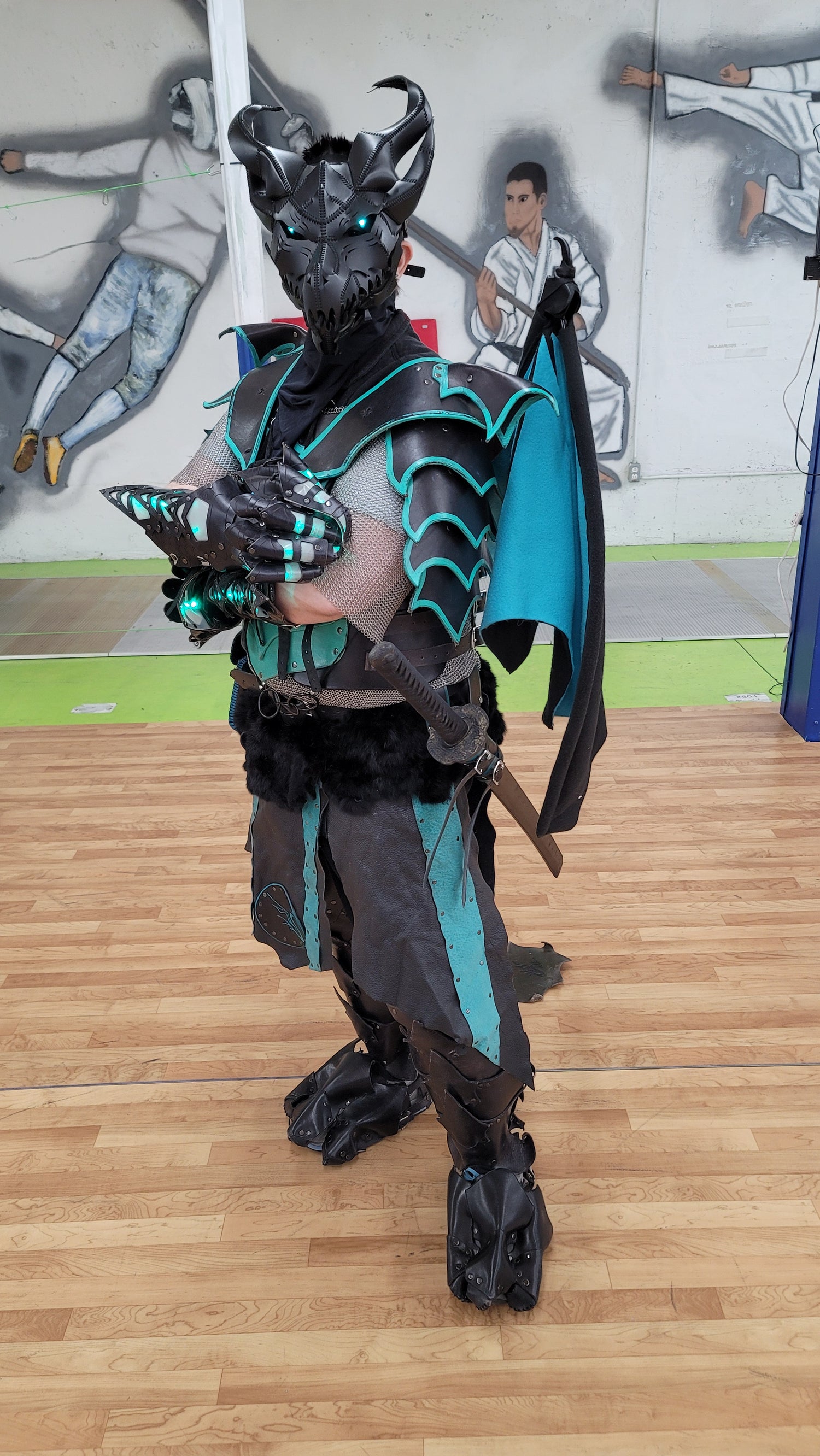 DaSueDragon Designs [OWNER]
Not much to say about myself, other than I am Saar: The Dragon God of Potatoes! I love to make leather works of art, and I am a HUGE Zelda fan!
-
DaSueDragon Designs - Artist, Leatherworker, Designer,
Graphic Designer, Videographer, Video Editor, Kickstarter Manager,
Customer Service, and Everything Else.
Our Partnered Artists
Jos-Photographer

Photographer, Artist, Social Media Manager, Moral Support, Good Friend

Visit Her Website

Graveyard Silver

Artist, Leatherworker, Social Media Support, Good Friend, Emotional Support Siren

StrictlyBizness Photo & Illustration

Artist, Kickstarter Collaborator, Assembly, Video Light Design, Videographer.

Visit Her Website

Burgess & Bennet Studio

Artist, Video Talent, Model

SetSaled

Artist, Commissions, Poster Art, NSFW, Logos, Comic Pages, Live2D Vtuber models and rigging.

Follow Their Twitter

Griffin's Jewelry

Artist, Dragon Eye Maker, Chain Mail Maker, Best Friend, Emotional Support Human

Visit Her Facebook

Blake's Nerdy Jewels & Charms